10 things to put in your kids' Easter baskets besides candy!
Cappel's has it – all year 'round!
About 30 family members gathered in the back room of Cappel's Costume store in downtown Cincinnati on Saturday evening.  We were celebrating a college graduation.
The store was closed for the day. So, we put a box across the entryway from the back room to the store to give our little ones some boundaries. From there they could see a mannequin modeling one of our Easter Bunny costumes. Little Gabe and Lila kept yelling "Hi, Easter Bunny!" We tried to explain that it was just a costume. Gabe asked, "What is it doing?" Well, Gabe, it's not doing anything, like when you are sleeping. Naturally, Gabe began yelling, "Wake up Easter Bunny!"
Are you looking for some cute little trinkets to fill Easter baskets this weekend? If you're like me, you've been very busy with other things and Easter came sneaking up on you, all of the sudden. "Here comes Peter Cotton Tail, hopping down the bunny trail" and I don't have the first thing for our baskets! Thankfully, Cappel's has bins full of ideas and items that will make any basket look like we spent lots of time picking out just the right things.
Fake money
Fake "winning" Lotto tickets
Plastic bunny rings
Glow bracelets
Fuzzy or plush chicks
Hair accessories
Marbles
Erasers
Easter puzzles
Key chains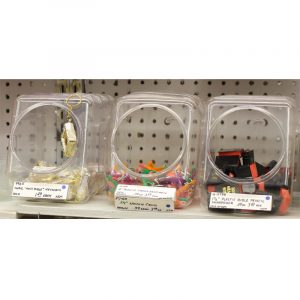 We found everything from small plastic Bible pencil sharpeners, to Easter Chinese Yo-yos, plastic bunny rings and glow sticks!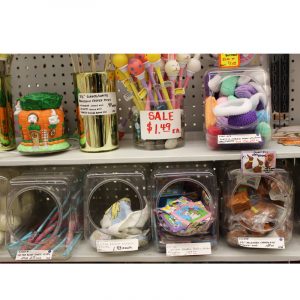 We have the cutest baskets, fillable plastic eggs, rubber eggs, small wooden eggs, and even several sizes of Styrofoam eggs!
Stop in the Cappel's nearest you and pick up some non-candy Easter basket fillers, today!