Ever look in your closet and think, "I have nothing to wear?" Either the clothes don't fit right or are out of season, or don't fit the occasion. On those days, I have a couple of never-fail pieces that I turn to and end up wearing over and over. They are comfortable and they look decent. Most importantly, I feel good in them!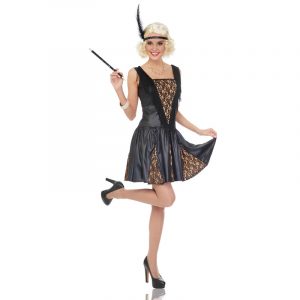 Now, what is the backup plan for the upcoming party season? You know what I mean… it starts with Halloween and doesn't end until after New Year's day. For Halloween, do you go with a full-blown, head-to-toe character work up with a wig, makeup, costume and accessories?
Or, do you take a minimalist approach by finding just that one item that does it for you? The main thing about party wear for me is that I don't like to wear the same thing year after year, like I do with my work clothes.
Party wear is always something a little bit special. Especially when it comes to accessorizing my outfit: a hat or headband, a pair of earrings (the earrings matter as much as the shoes!) special socks, or tights.
How about you? What is your "go to" outfit for a party?