Birthday Party Supplies, Decor, and More!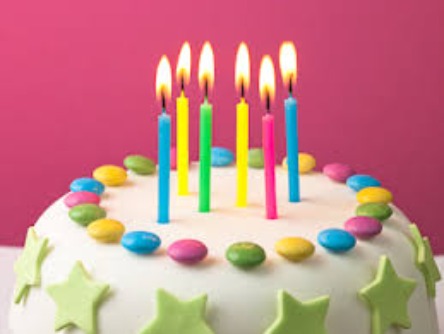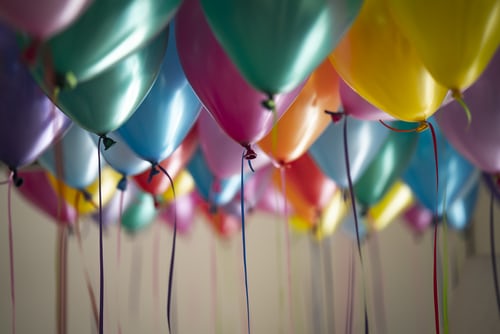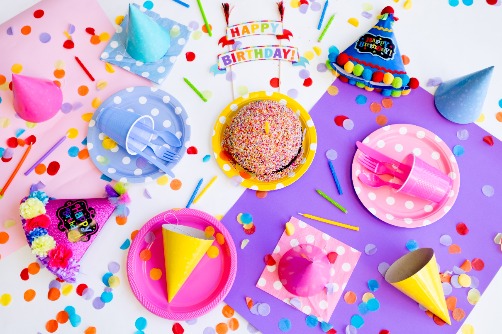 Happy Birthday to YOU or that SPECIAL loved one! Get all of your Birthday party supplies right here at Cappel's! We have coordinated paper and plastic tableware in so many various colors that will perfectly accentuate your next event! You can find everything you need in our stores! Order online and pickup for free in anyone of our stores or have your items shipped right to your front door! We offer many convient ways to become your premiere party supplier. Even with shipping from Cincinnati, Ohio, your order is only a couple of days away nationally! It typically takes 1 – 2 days for shipping to locations in the Midwest and 3 – 4 days for items to arrive on the east and west coasts. Call us if you have any questions.. anytime.
All year round at Cappel's, you can get everything you need whether it's the finishing touches to your planned birthday event or we offer great party specific themes you can choose from! Check out the Pirate items, Decades themes, Clown, Luau, or Happy Birthday cutouts, streamers, and banners for your walls. Pick up matching centerpieces, paperware, utensils, table covers and table skirts to brighten up your event. Surprise your guests with Birthday Party Hats and fantastic party favors from pinatas to special/fun wearable items.
We have age/milestone décor for those special "major" birthdays! Whether you're celebrating a first birthday, 15th, 16th, 21st or 100, any decade is available at Cappel's and we have everything you need for a successful gathering!
Shop online items anytime, or stop by one of our 4 locations in Cincinnati to see our great selection birthday party favors and decor! Feel free to reach out even with a phone call. We have lots of items for zoom backgrounds, indoor, outdoor and virtual ways to tell the world you are celebrating!
We hope that you'll think of Cappel's anytime you want to host or attend a birthday party! From  birthday-cake hats to clown shoes and everything in between, we have what you need all year 'round. Choose from our wide selection of pinatas, or add an adorable photo props or a fun, Pin-the-tail-on-the-Donkey game. We are certain you will be happy with the decorations for your table and walls! You can find price affordable novelties and party favors to go with your next theme! You'll find it all right here!