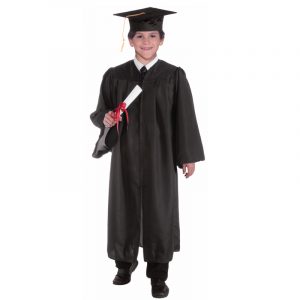 Whether your child is participating in a graduation ceremony from Preschool to Kindergarten or a Doctoral Hooding, it is a cause for celebration. Graduation is a milestone reached.
The ceremony is sometimes called a "Commencement" because graduation signifies the beginning of whatever comes next. It might mean beginning the next grade level or starting  a new job or career.
Sometimes, for birthdays and other celebrations, we like to come up with a "theme" for the decorations. There is no need for a special theme for a graduation party – it's all about the mortar-board and diploma.
A few tips for hosting a great graduation party:
Invite, invite, invite!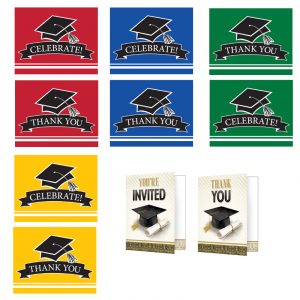 Fewer people than you invite will attend your party. So, invite more people than you want to be there. While event invitations are often simply posted online, this special occasion is worth sending invitations to each person or family on your list. If you know there will be young ones, be sure to plan some activities and entertainment for them!
Music, music, music!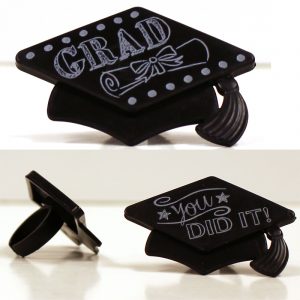 Playing upbeat music encourages guests to talk, dance, and get involved in the merrymaking, not to mention that they won't leave as quickly when the music is on. When you're ready for everyone to leave – turn off the music!
Party Favors!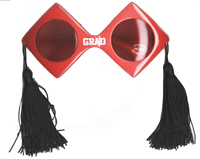 Giving each guest a mortarboard ring, hat or a diploma will connect them to your theme and set the tone for your event. If it is an outdoor daytime party these sunglasses in your school colors make a great giveaway!
Decorations!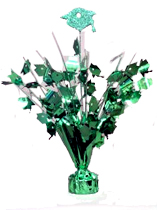 Using the school colors, hang a banner, place a centerpiece on each table, and put a sign in a spot with good visibility. And of course, balloons brighten any space!
Refreshments!
Start with your guest of honor's favorite beverage and snacks. Then add some crowd pleasers. If your party budget allows, include alcohol and non-alcohol drinks as well as a diet and caffeine free option. Don't overlook coffee and dessert for a great finish!
Send a Note!
Finally, leave a wonderful impression with your guests by sending a Thank You note! Steps to a thoughtful thank you note include:
Write "Thank you" for the specific item or gesture.
Say why you appreciate the gift or the person or how you will use the item.
Write "Thank You" again and sign the note.
Mail the note right away!